In this tribe, a man must kidnap any lady he likes for marriage and inform her father later
While in other parts of the world, a man must first woo and secure the consent of a lady he is attracted to and wants to marry and then proceed to get her parents' consent, the practice is different in Latuka, South Sudan.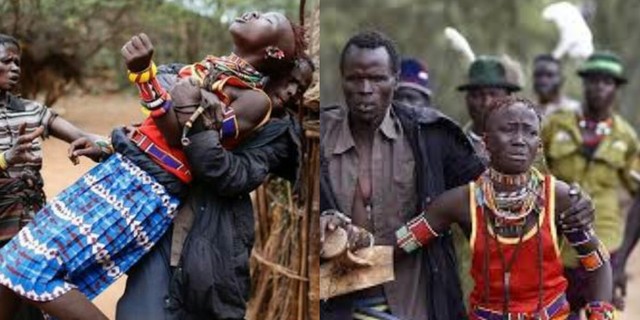 In this tribe, a man must kidnap any pretty lady he likes and inform her father later
Per their culture and traditions, a suitor must kidnap a lady he intends to marry, by employing the services of other men together with whom he will lay an ambush for, chase and arrest the lady.
The captured lady is then taken to her suitor's home where she's kept against her will before the man informs her father later.
As if all those are not interesting enough, the lady's father must beat up his son-in-law-to-be to show that he approves of his intended marriage to his daughter.
It is unsure how intense or extensive the beatings take but when a woman is spotted by a man and is kidnapped, it takes away her choice and right to make an input into which man she spends the rest of her life with.